More information
QR-code link to the menu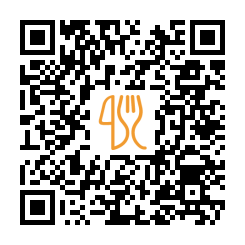 Suggested nearby restaurants.
City: Auckland, 283 Ponsonby Rd, Auckland, New Zealand
Wedding, Pies, Lunch, Mousse, Duck
City: Commercial Bay, Level 2, Commercial Bay, 7 Queen Street, Auckland, New Zealand 1010
"Une cuisine exceptionnelle. Du goût, des saveurs, rien à envier à certains resto gastro. Très bon service, salle agréable. Service: Dine in Meal type: Lunch Price per person: NZ$100+ Food: 5 Service: 5 Atmosphere: 5"
City: Auckland, 12 Gore Street, Auckland, New Zealand
"Amazing imagination and happy for us has delicious vegan ice options. the ice together with the donuts are delicious and come out of search."
City: Auckland, 532A Te Atatu Rd, Te Atatu Peninsula, Auckland 0610, New Zealand
"Delicious food! K.F.C is a must try dish. Lovely attentive staff. Highly recommend"
City: Wyndham Street., Lvl 1, 12 Wyndham Street., Auckland, New Zealand 1010
Vegetarian, Soups, Mexican Specialities, Pasta, Pizza
City: Auckland, 226 Ponsonby Road, Ponsonby, Auckland 1011, New Zealand
"Super good food. Coming twice in one week. It's worth waiting. Ordering closed at 10:00 pm."
City: Riverhead, 1047 Coatesville- Hwy
"Had take aways from here on multiple occasions and each and every time we are told it's 20 mins until it's ready. Yet I'm left waiting there for another 15-20mins. How hard is it to get this right? And when I ask, they staff just shrug shoulders and look at me blankly. The food used to be good, but the last time, the burger buns were crusty and the chips were like warm despite the fact I was left waiting until it's cooked. Clearly they need some help with time management in the kitchen. Disappointing, this place used to be good but gone downhill recently. $90 for 3 burgers chipsnot worth it anymore."
City: Hobsonville, 2 Boundary Road, Hobsonville I-0618, New Zeland
"We tried to modify one of the veggie burgers, so the waiter asked if we wanted the Veg menu. would have been good to know that it was an option. had a pizza and fries and it was delicious. they can also choose between vegan or milk cheese."
City: Auckland, 52 Tyler Street
Snacks, Starters, Pizza, Alcoholic Drinks, Mains
Last update: 02.11.2023