More information
QR-code link to the menu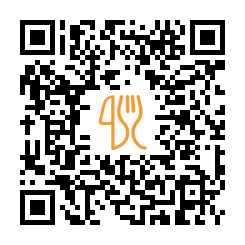 Suggested nearby restaurants.
City: Gisborne, 355 Gladstone Road, Gisborne 4010, New Zealand
"This is a very happening Indian restaurant in Gisborne. It was nearly full when we got there at abput 9pm. The ambience is wonderful and the staff is friendly and courteous. We ordered a semi dry chicken chilli and chicken fried rice. The chicken friend rice had tandoori chicken in it which was a welcome addition. We had ordered Indian hot and we got what we asked for! A must visit restaurant in Gisborne for authentic Indian food."
City: Gisborne, 16 Childers Road, Gisborne, 4010, NZL
"Sended in advance to check if they cared for vegans after they had heard good things about this place. When we arrived, they had prepared a menu for us. Happy Vegans! There were many options and those we chose were delicious, with good depth in flavors. Highlight for me was the Aubergine with Tahini. Thank you."
City: Gisborne, 57 Ballance Street, Whataupoko, Gisborne 4010, New Zealand
"Food: 5 Service: 5 Atmosphere: 5"
City: Gisborne, 3/50 Esplanade, Inner Harbour, Gisborne 4010, New Zealand
Fries, Pork, Cauliflower, Reservations, Waterfront
City: Gisborne, 60 The Esplanade, Inner Kaiti, Gisborne 4010, New Zealand
"Great service from the blonde lady and the brunette lady Great service. Some meatheads went at them unjustified about not taking gold cards, which they handled like pro's Service: Dine in Meal type: Dinner Price per person: NZ$70–80"
City: Gisborne, 14 Childers Road, Gisborne 4010, New Zealand
Fish, Dessert, Soft drinks, American Food, Süßes
City: Gisborne, 1 Gladstone Road, Gisborne 4010, New Zealand
Snacks, Indian, Steaks, Fingerfood, Seafood
City: Gisborne, 41 The Esplanade, Gisborne, New Zealand 4010
"Had a fabulous evening celebrating our 25th Wedding Anniversary. The staff were friendly and welcoming. Excellent wine list, featuring some great local wines. Menu offered a good choice and the building and décor is warm and inviting. I had the lamb lion and it was cooked perfectly, husband had snapper , also delicious. We had a couple of small plates for starters and shared a dessert. Timing of food was perfect, not rushed but neither were left wondering when the next course would be served. We have also had brunch here a few months back which made us want to experience the evening here and we were not disappointed. The staff were aware we were celebrating a special occasion and we really appreciated the unexpected and lovely gesture of 2 complimentary glasses of Milton Pinot Noir. Thank you to all the team for a wonderful evening. In our opinion the best restaurant in Gisborne."
City: Gisborne, 206 Gladstone Road, Gisborne 4010, New Zealand
Friendly staff, Poultry, Burgers, Lamb kebabs, Falafels
City: Gisborne, 305 Gladstone Road, Gisborne 4010, New Zealand
"The cash register was obviously very annoyed to be the front person to take a little of the customers who complain that there was always something they had run out. his demeanor, however, was not very friendly or warming, in consideration of the amount of complaining he was dealing with when I came in. I felt a little surprise and empathy for the young man, but think he navigated that as well as he can. who was responsible for the lack of shares should really consider how this affects people"
Last update: 01.11.2023